Welcome to the Charles Kaufman Art Store!
The Online-Shop for art by Charles Kaufman. You are purchasing direct from the artist.
Want a special painting or sculpture created for you? I also do commissioned paintings and sculptures. Please contact me for more information.


Charles Kaufman is an American artist with art studios in the U.S. and Germany.

After many years of creating freelance cartoons & illustrations plus working as the ad agency Creative Director, Kaufman picked up the paintbrush to start painting. He has been painting and exhibiting his work fulltime since 1995.

His original paintings and other works of art are exhibited in galleries and other venues in the
United States and in Europe.  
 
Charles Kaufman´s creative work has been in over 100 publications around the world. He has created illustrations and comics for McDonalds, Wall Street Journal, Hewlett-Packard, MacAddict (wrote How-to animation article, created art and animations for CD), Wall Street Journal-Europe, Cover of Focus magazine, Süddeutsche Zeitung, Five to Nine, Idea Fixa, "Göooo 7", "Mail Me Art", 2004 New Pop Music Festival...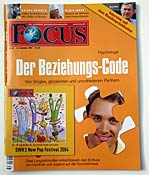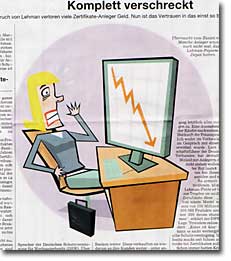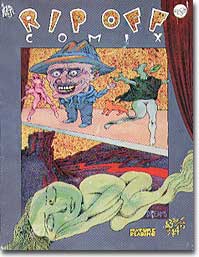 Charles Kaufman's illustrations and comics have appeared in over 100 publications; including the German newsweekly magazine Focus, the German newspaper Süddeutsche Zeitung and the cult comic books RIP OFF COMIX.
More....
Psychologie Heute, PC Professionell, MacFormat, Finanztest, Manager Magazin, Tchibo Magazin, TOPHAIR, abendture & reisen, pablo, Neue Medien, CineChart, MacMagazine, Zeichentrickfilm, Psychologie Heute, Punsch, PC Professionell, MacFormat, Finanztest, Manager Magazin, Familie & Computer, Eltern für Familien, Computer-Künstler, Digital Video, Schöner Wohnen, Zuhause Wohnen, Der Kunst Händel, Rip Off Comix, U-Comix, Werben & Verkauf, Meier, einstein magazin, Rhein-Neckar Zeitung, Stadtblatt, Heidelberg Aktuell, Kultur Kaleidiskop, Neue Wohnen, CARtoons, British humor magazine Punch, The Stars and Stripes, Overseas!, Willamette Week, Passagen, Heidelberg Journal, Hamburger Abendblatt, Editor & Publisher, The Portland Enquirer, Downtowner, Oregon Business, Car Review, Art Shop International, Auto Week, The Oregonian and many more.



He has illustrated and written over five books including his recent collection of women paintings titled, "Sketches,"Five Hundred and Forty Women", "Detail Views", "The Land of the Giant Toasters", The First Collection of Fred and Frank comics.
Plus illustrated several books: Flash 5 Cartooning, Art Nürnberg, Financial Accounting Theory, Ski Europe (6 annual books), Whole Europe Escape Manual: England, Whole Europe Escape Manual: Germany, Whole Europe Escape Manual: France. Rekken En Strekken - Netherland's Cartoon Festival Winner's Book . "Literature, Grade 10" from Houghton, Mifflin, Harcourt Publishers
Charles Kaufman's colorful paintings and other art is in collections worldwide.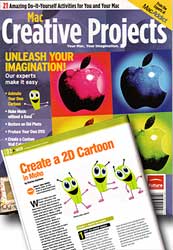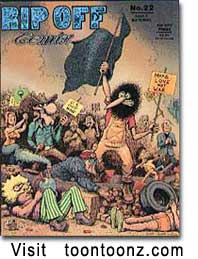 Charles Kaufman wrote, illustrated & did the animation for a 5-page article for a special MacAddict publication. Part of the ground-breaking Underground comix scene, Charles Kaufman's comics appeared in the cult publications "CARtoons" and "Rip Off Comix".

Read more about Charles Kaufman here.