One of a series of paintings creating the style of comic book covers from the 1930s & 1940s.

Original painting by Charles Kaufman.
Price? info@charleskaufman.com
70 x 100 cm / 27.6  x 39.6 inches.
Acrylic paints on stretched canvas.
----
Art Book Bonus: Free hand signed & dated copy of Charles Kaufman's 246-page art book, "Five Hundred and Forty Women".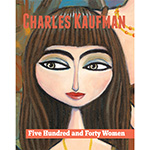 We ship worldwide.